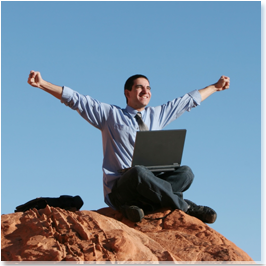 Pay USA Web Based Payroll is a powerful payroll processing solution designed to streamline payroll operations while enhancing flexibility, security, and control. This dynamic product enables greater flexibility since you can enter payroll from any location with Internet access, at any time, day or night.
Pay USA Web Based Payroll is easy to use with straight-forward forms to set up company information, employees, and associated payroll functions such as deductions. Helpful wizards ensure that all items are completed before payrolls are submitted for processing. In addition, on-line help is included on every screen to help users understand what to do each step of the way.
Using state-of-the-art web technologies Pay USA Web Based payroll provides a secure, flexible solution for payroll processing that is completely automated. You have the ability to control your company's payroll data while utilizing the expertise of a professional payroll company for the backend processing – from ACH direct deposit to tax calculations and payments. Through encrypted files and several levels of protection, payroll data is transferred via the Internet between you and Pay USA. Once payroll is processed, you can receive checks and payroll reports via the Web, through email or by courier. It's that easy!
No software installation or web-hosting…no hardware investments…no reason to miss out. Experience Pay USA Web Based Payroll and dramatically impact your bottom-line.
Benefits of Online Employer Services
Seamless integration of standard data between payroll and employee services modules
Password protection ensures appropriate personnel access information based upon job responsibilities
Managers have access to their team's career information including salary, training, and career development.
Employees can maintain personal information including address, emergency contact information, and life event changes such as adding dependents, spouses, etc.
Employees have access to view pay stub details for current and past pay periods. Employees can view/print their W-2 online
Attendance tracking tools automatically accrue and calculate time off so employees always know what time is available