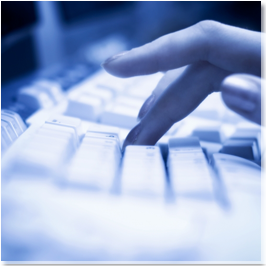 Payroll processing services isn't anything new, but how you process payroll can be. With one click, you can preview payroll in real time anywhere, any time. Your data resides in the cloud, providing instant access, while a multi-layered security system access is limited to the right people.
Accurate. Flexible. Reliable.
Pay USA understands that your payroll has to be accurate, and has to be delivered on time. Our expertise is in confidentially managing every aspect of payroll – from producing checks and preparing management reports to calculating tax obligations.
Every company is different. Pay USA gives you the flexibility to choose from a variety of services to fulfill your company needs. Whether you require the assistance of a payroll specialist from start to finish, or if you prefer the self service aspects of our web based payroll, we are here for you.
Pay USA works with each client to prioritize and successfully implement the best solutions for your company and take the pain out of payroll by putting the payroll-related tasks you struggle with every day on auto-pilot, and doing them for you.
Payroll Basics
Employee payroll checks and earning statements
Payroll journal, department summary, tax summary and timesheet
Payroll deduction reports
Employee personnel reports with new hire or employee change
Federal, State and Local tax filings and payments
Quarterly State and Federal unemployment payments
Annual Federal Unemployment tax return
Year-end W-2 processing and filing
Report views online or via e-mail
Next day courier or overnight delivery – anywhere
Payroll Additions
Direct deposit
Payroll cards
Labor distribution reports
General Ledger file creation for imports to Quickbooks
Paperless payroll with online pay statements and report packages